Okie Derby 2021 – AUGUST 14TH, 2021

Sundance Airport – Yukon, Oklahoma
Below are are winners for year 2019

2019 Okie Derby Results
First Place – Brian Townsend, Chris Townsend
Second Place – Russ Roslewski, Piper Roslewski
Third Place – Jeff Brown, Josh McGee
Fourth Place – Janis Love, Dan Burdette
Fifth Place – Gary Tears, Erik Pidek
College Winner – William Kreikemeier, Bradley Burgess
Best Fuel Estimate – Brian Townsend, Chris Townsend
Best Time Estimate – Russ Roslewski, Piper Roslewski
Best 99 – Janis Love
Best OPA – Jeff Brown
Best EAA – Jeff Brown
Congratulations to all these pilots!
We also want to thank Clay Dunsworth, Lora Dunsworth, Angela Drabek, Cassi Terry, Mitch Williams, Robert Self, Victoria Croney and Sara Hoffman for participating in the derby.
Also scheduled to fly but were unable to join us were Paul Pillar, Cheryl Duffy, Elaine Regier, Holly Blunk, David Wilson, and Gary Sliger. Thank you!
The Oklahoma Chapter of 99s thank you for your support. We hope everyone had a fun day!
We hope to see everyone again at a future Okie Derby.
Okie Derby
Funding the "Wings of the Future" Scholarship
A round-robin course – approximately 200 Nautical Miles
The Okie Derby Proficiency Air Rally, sponsored by The Oklahoma Chapter Ninety-Nines, has been held annually since 1979!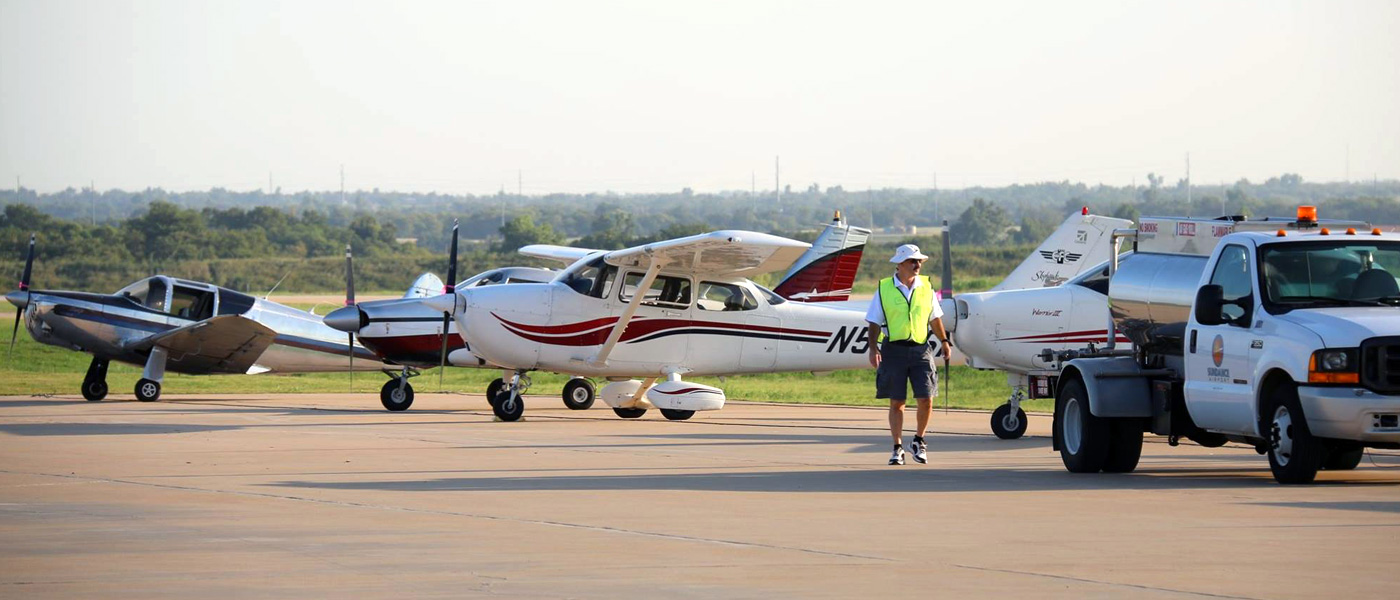 Since 1990, the Okie Derby has generated more than $70,000 for funds for aviation scholarships. All Proceeds Benefit the "Wings of the Future" Scholarship Assisting women in realizing their dream to fly.
The Oklahoma Chapter of the Ninety-Nines relies on the support of the aviation event to help achieve the goal for driving funds for the "Wings of the Future Scholarship". The yearly event for the scholarship program helps encourage interest in aviation, as well as helps Okie Derby participants polish their piloting skills for this wonderful event.
A cross-country proficiency event of approximately 200 statute miles for single, multi-engine aircraft & experimental aircraft (piloted by builder)  to be flown during daylight hours under VFR conditions and conducted on a handicap system.
If you want to have fun and sharpen your piloting skills then the Okie Derby Proficiency Air Rally is the place for you. Don't miss this annual event to help support women in aviation!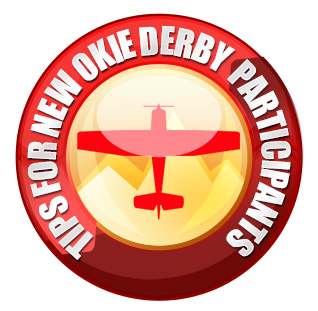 Sponsored by
Oklahoma Chapter Ninety-Nines