Thank you to our Sponsors!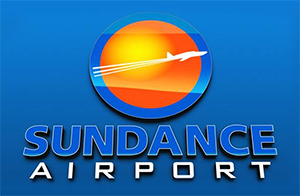 Would you like to be a sponsor of the Okie Derby?
A special thanks to SUNDANCE AIRPORT for supporting our event and providing the venue.
John and Diana Burton
US Fleet Tracking
American Jet Charter
Baron Exploration Company
Blue Skies Flight School (Matt Cole)
John and Diana Burton
Lillian Burton
Tim and Natalee Jamison
Calvin Taff Electronics
Catero Inc.
Cirrus Aircraft, Jeff Sandusky
Chickasha Wings, Inc.
Charlene Davis
Mindy Denham, In Memory of Helen Holbird and Poochie Rotzinger
Dot and Dottie
E-Micro Information Systems LLC – Scott Ermis
Freedom Lawn and Landscapes
Gibson Aviation
Bill and Sue Halpain
Phyl Howard
Janis Love and Dan Burdette
Phil and Susie Mitchell
Janice Perry
Elaine Regier in Memory of Sue Halpain
Carol Sokatch
Southern Wings Aircraft Sales, LTD
Storm Safe Inground Shelters
Janis Tietgens Gibson, in memory of Charlie Love and Bill Teegins
James and Linda Harris
Mindy Denham
In memory of Helen Holbird & Poochie Rotzinger
Susie and Phil Mitchell
Janice Perry
Cirrus Aircra
ft, Jeff

Sandusky
Leona and Greg McGee
Baron Explora
tion

on Company
Charlene Davis
Janis Love and Dan Burdett
e
Darrell Goudge
Crabtree Aircra
ft

Company, Inc.
AirCentre LLC
Timothy and Natalee Jamison
AirOne Flight Academy
Catero, Inc.
Anonymous
In memory of Ninety-Nine, Sue Halpain – Bill Halpain
Carol Koch Sokatch
Gerald Luton
Elaine Regier
In Memory of Ninety-Nine, Rita Eaves – Angela Drabek
In Memory of Britton Lee – Anonymous
Jerry and Sandra Shelton
Darrell Goudge
Catero, Inc.
Alto, Inc. – Grace Manglicmot
Airbly
Oklahoma Chapter of Ninety-Nines thanks you for your support!
BECOME A SPONSOR
If you or your business would like to become a sponsor for the Annual Okie Derby Proficiency Air Rally, we are now taking new sponsors!
The Oklahoma Chapter of the Ninety-Nines relies on contributions in support of the Okie Derby and our "Wings of the Future" scholarship. The proceeds are designated for aviation scholarships for women in Oklahoma. Contributors will receive recognition as follows:
Web site recognition for one year, includes name/business name
Recognition in the banquet program
Recognition posted at all Okie Derby Air Rally events, including the hospitality room, pilot briefing and banquet.
The Ninety-Nines, Inc. is a 501 ( c ) ( 3) non-profit organization. Tax ID# is 510155620. Your contribution may be deductible on your income tax. You should contact a tax consultant for more information.
We accept the following forms of donations.
CHECK 
Make checks payable to: Okie Derby

Mail checks to:

Okie Derby Sponsorship

Attn: Okie Derby
Leona McGee, PO Box 441, Weatherford, Oklahoma 73096.
PAYPAL 

We appreciate your support of the Okie Derby and the "Wings of the Future" scholarship.